Our latest mural "Love Letter to Wynwood" was just completed in Miami. We worked in collaboration with the global real estate leader Thor Equities.
The idea for the artwork came about as we reminisced on all the amazing years we have spent in the artistic community. The mural offers words of inspiration to local artists and visitors. Integrating artwork unto buildings enhances the aesthetic environment of Miami's thriving art neighborhood Wynwood. Here are a few photos of the mural from the street view.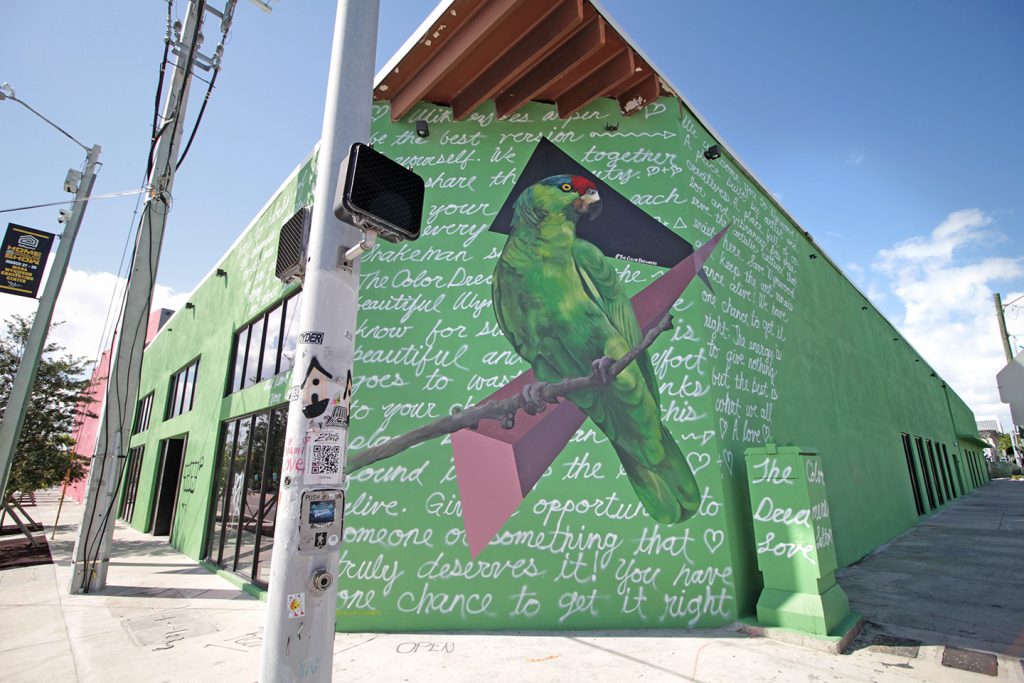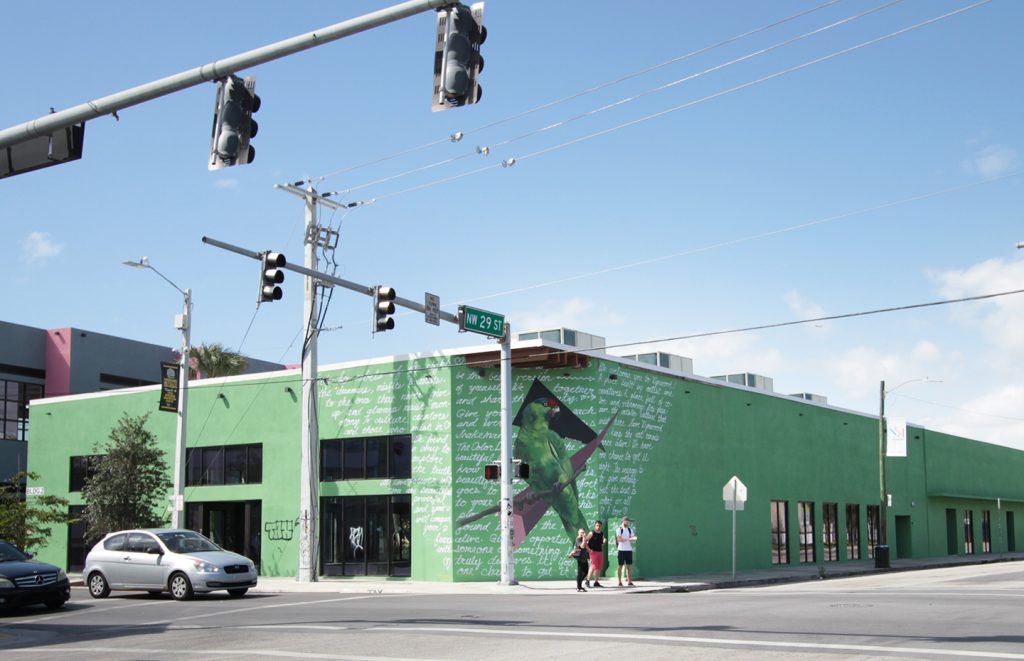 Taking inspiration from the local parrot migration that happens in Miami every year, we painted a bright green parrot. In this painting of the parrot speaks the words of inspiration. Tourists love the mural. It's been a big hit in the neighborhood!
For information on adding artwork to your next development project reach out to us HERE