Check out the recently completed art mural for Parkline luxury apartments. Parkline is located in the rapid developing area of downtown at Miami World Center.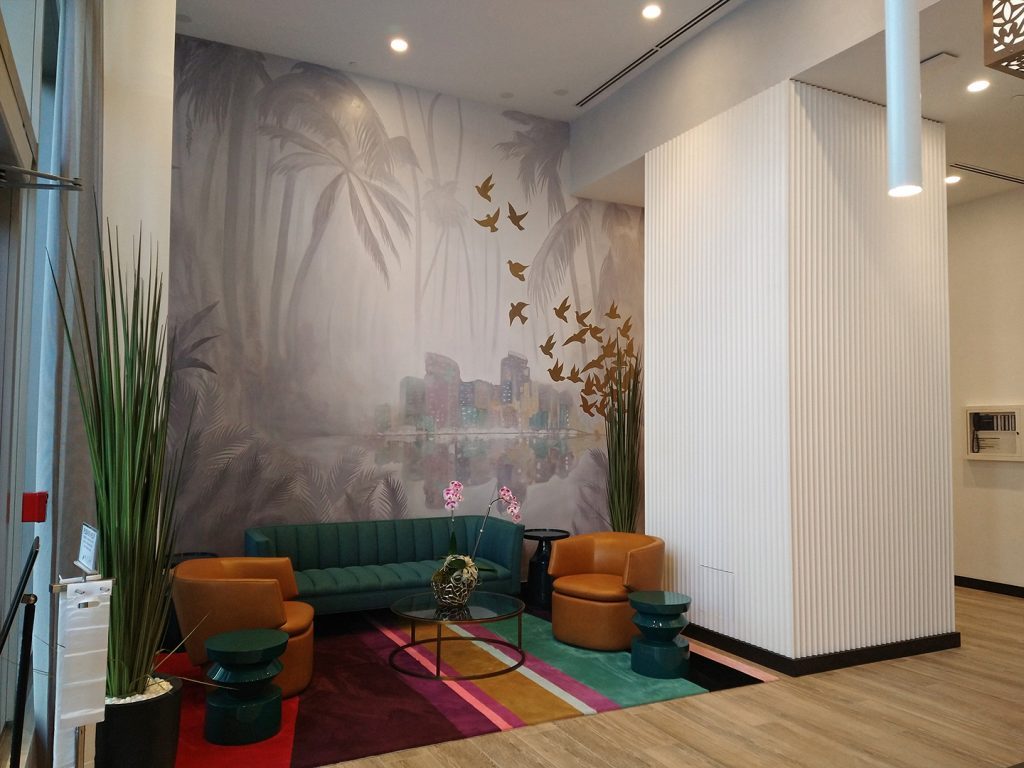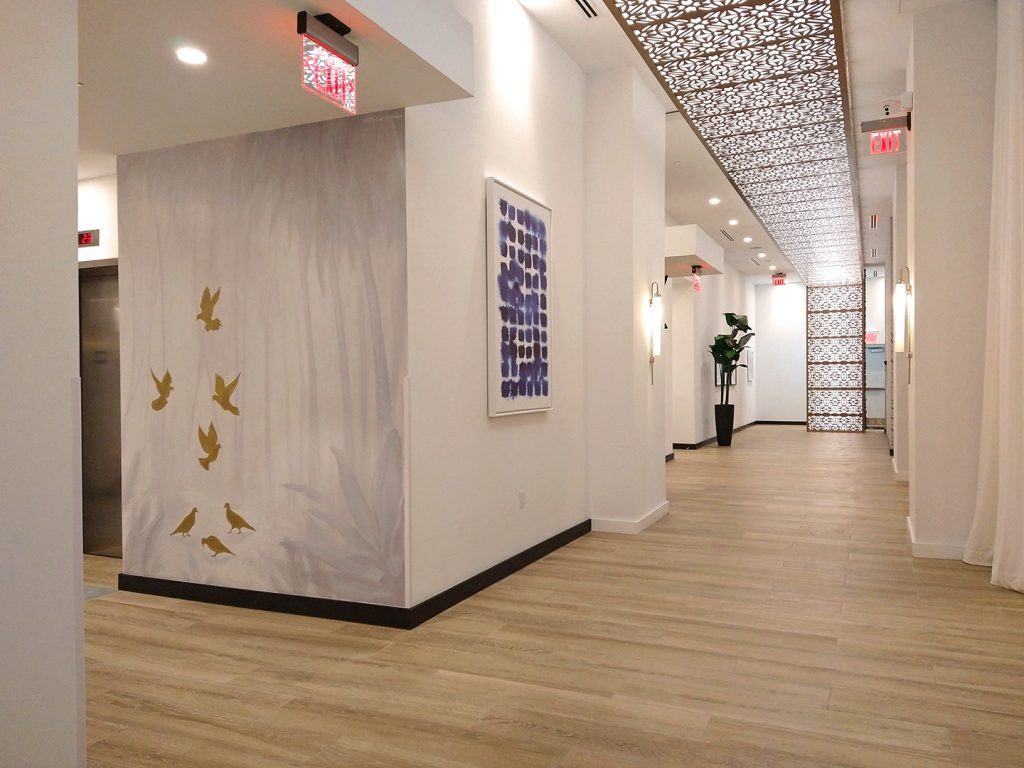 The theme for this mural was to create a dreamy tropical landscape with Miami city in the distance. At Parklime, the grand entrance is adorned with retro futuristic luxury furnishings and bronze accents. The Color Dreamers took inspiration from ParkLine's interior features. We first painted a tropical jungle, then adding bronze metallic doves to the mural. In addition, mural includes a soft Miami skyline with palm trees and botanicals that harmonize with the interior color palette.
We love these projects that really challenge the way art interacts with the space. Murals can bring such an exciting vibe to the atmosphere. We are excited to announce that since the mural completion and grand opening the building is now 60% occupied. It's so exciting to be part of the wonderful world of art. Contact us today to inquire about how art can enhance your business too!
In the meantime, check out our lobby mural at Parkline in Miami World Center located at 100 NW 6 St, Miami, FL 33136 .