Our latest Goodyear and ESPN mural installation in Miami Beach.
Goodyear commissioned us to paint a mural showing the Miami skyline with a floating astronaut.
The artwork was showcased during the 2021 National Championship.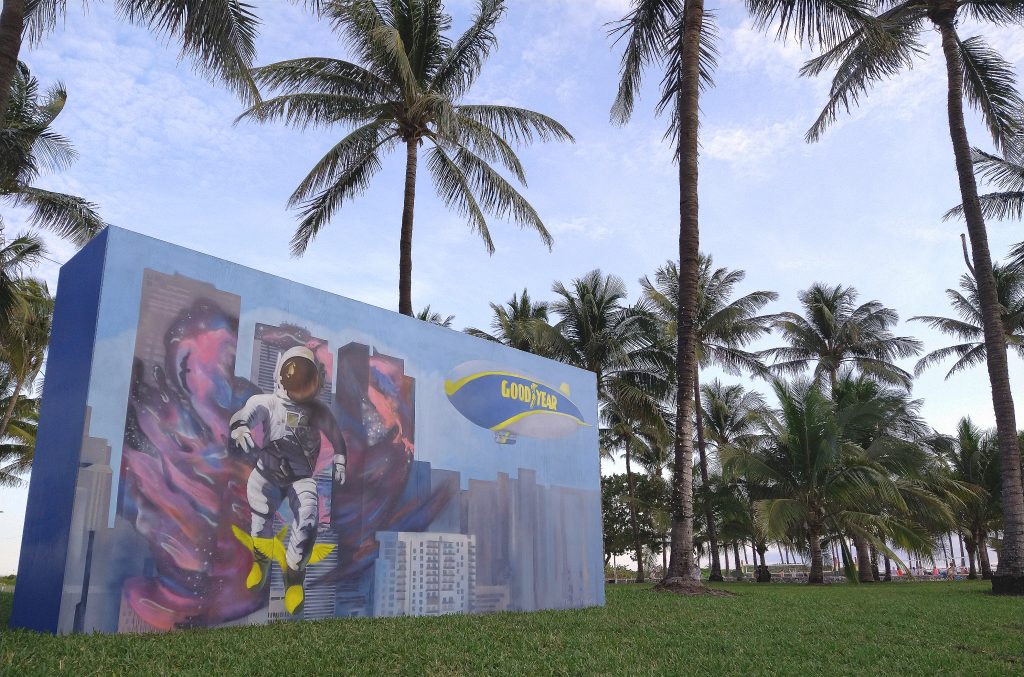 Stay tuned for more artworks!
We are in the process of adding more recently completed murals.
If you need any murals or artwork you can always contact us HERE.