Newly Completed Mural at Wynwood Walls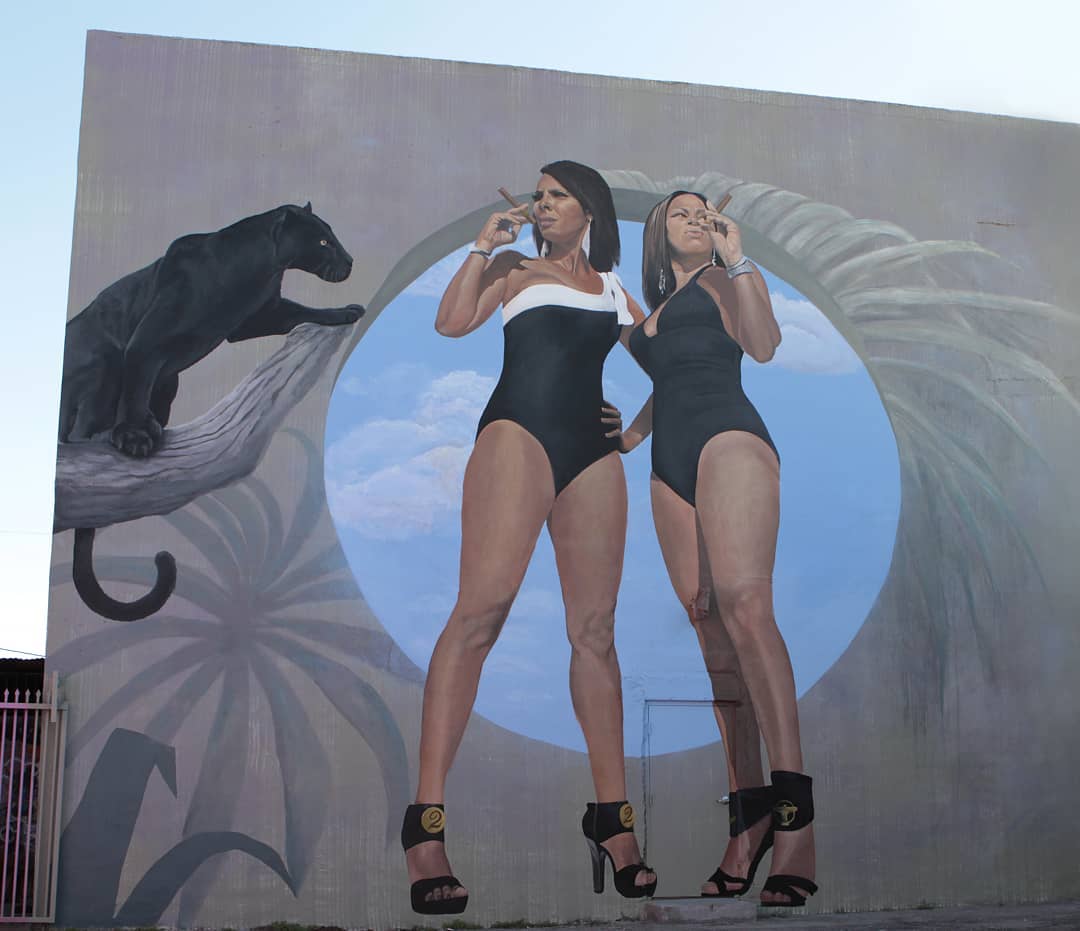 Mural located in Wynwood address is 524 NW 26th St Miami Fl 33127
40′ x 38′
Acrylic
3 weeks completion time
Our completed mural for supermodel and army veteran Raquel Riley Thomas. We were so please to take part of such an amazing project and bring our clients vision to life!
We began by completely spraying out the background with a dark green tone with a light mist of purple. We then created stripes down the whole wall to create the illusion of looking at a linen canvas.  We layered sections of this mural to create a strong sense of depth. To create an exact skin tone color match we mixed all of our colors in our studio and separated them into various labeled containers. We created about 17 colors in all and the rest was ordered through our paint company.
Here's a few shots to the process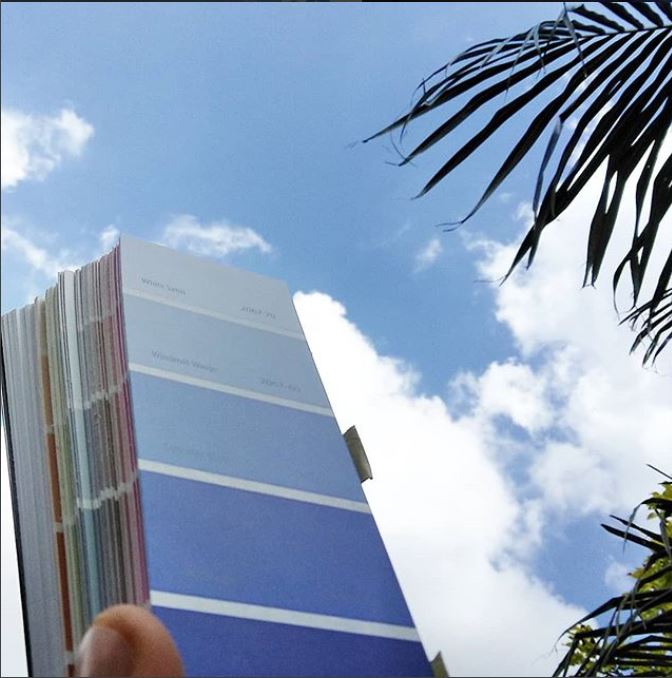 Colors of the Sky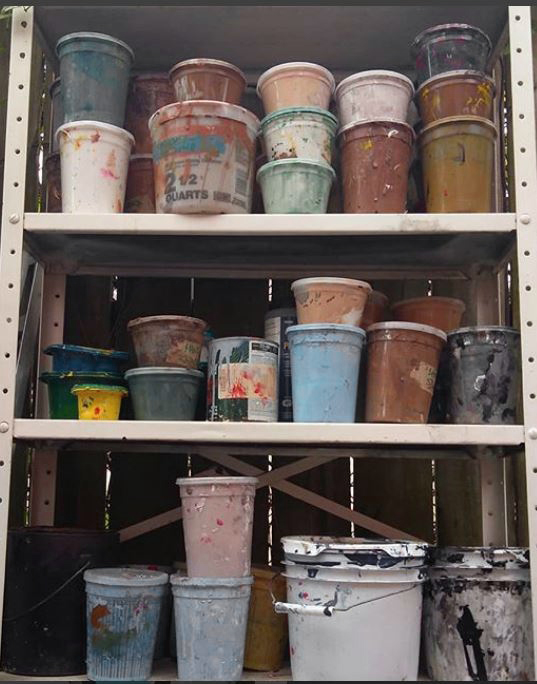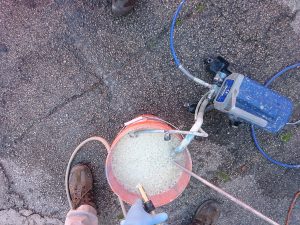 Our left over mixing containers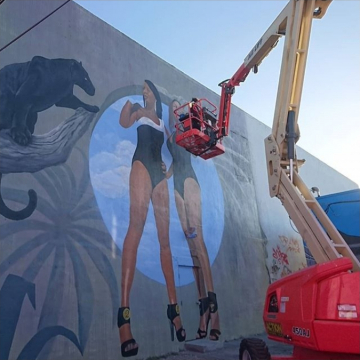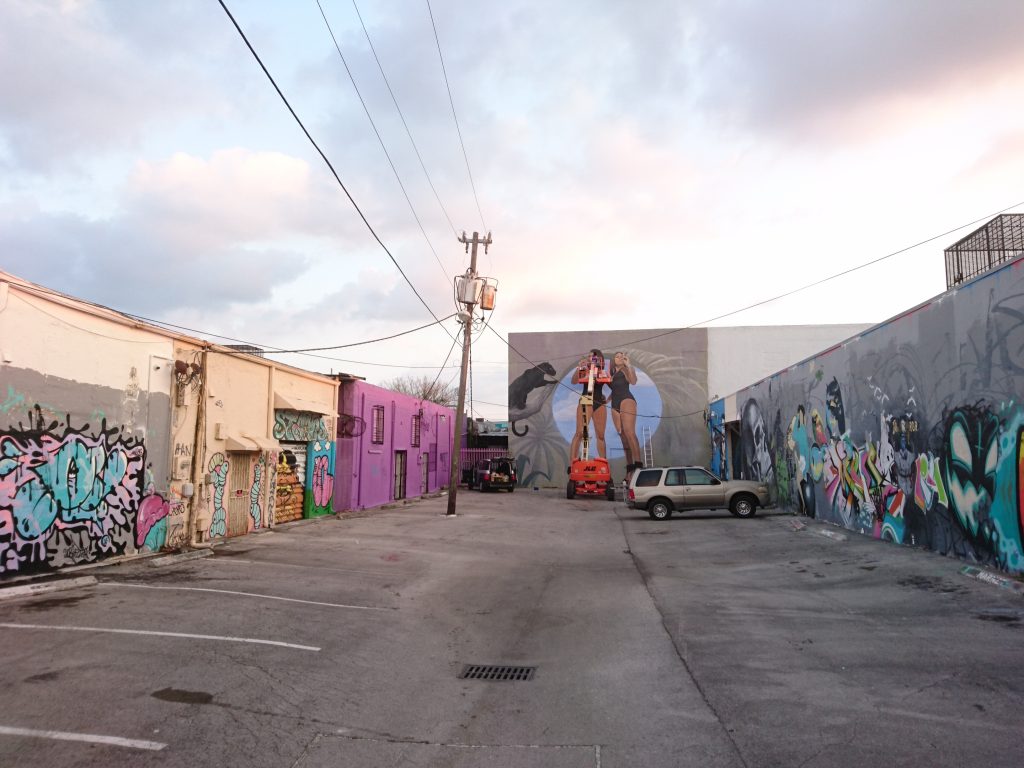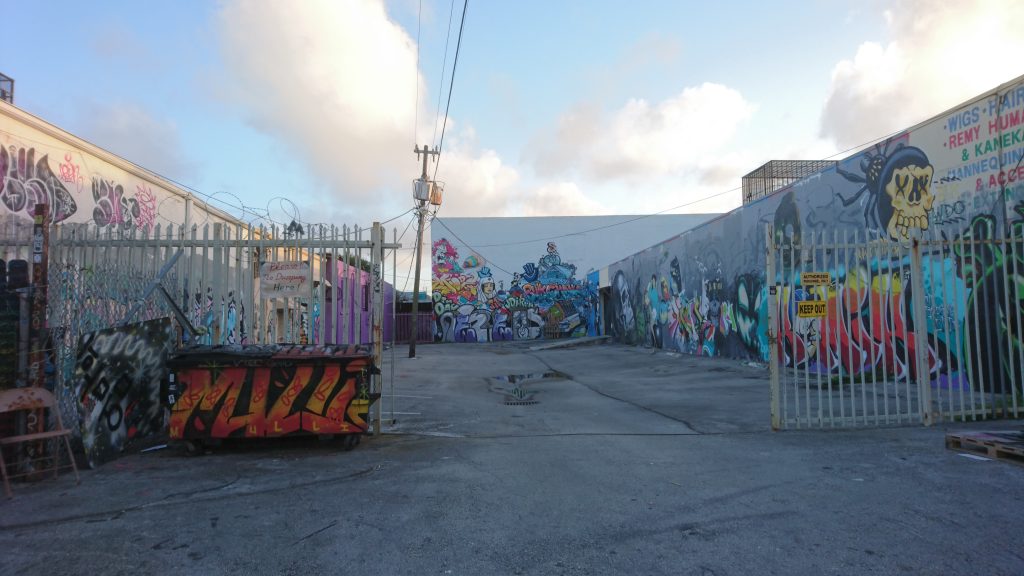 Before photo
40′ feet in the air! It an exciting time to be an artist in Wynwood. Not only are we in an area that fully embraces artists and allows them to freely express themselves but it also nurtures their growth by granting them a large platform to fully execute their vision.
A big thank you to the team over at Moishe Mana's offices that allowed us to use their building to execute this vision.