Large abstract artwork for Interior Designer DiMare Design Miami.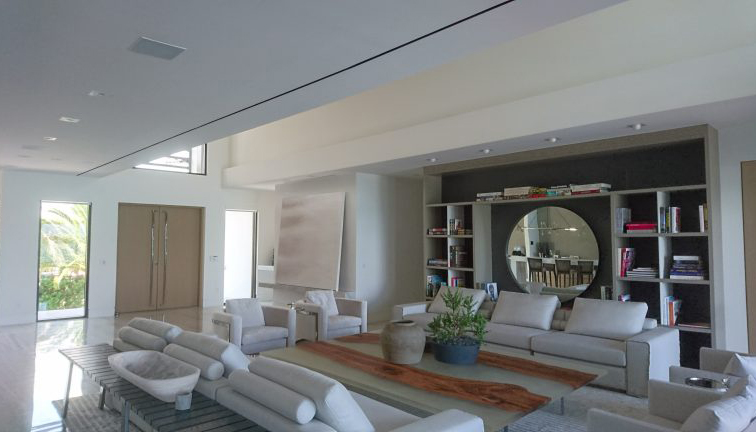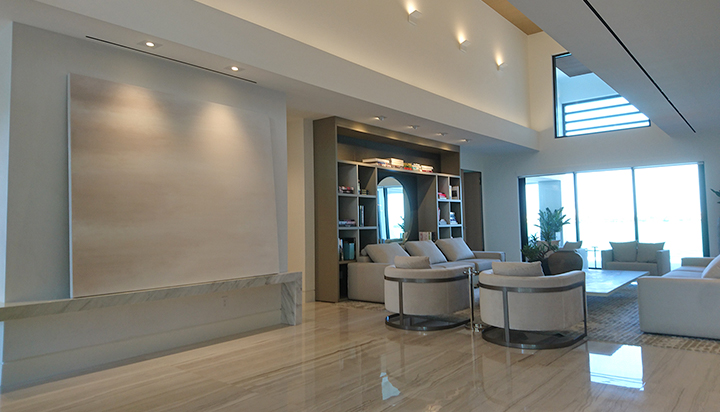 Abstract Artwork. Acrylic on canvas 85″ x 75″
More photos to come!
We were absolutely thrilled to create these abstract acrylic on canvas artworks for DiMare Design an interior design firm in Miami. Dimare design is a cruelty free design company that focuses on sustainable and eco-friendly luxury products such a vegan leather.
The artworks were installed in a residential home where we had previously created distressed flower mural on a faux concrete wall. The home has a gorgeous entrance that opens up to an exposed ceiling. The view leads you to the turquoise colors of the ocean and off in the distance you can see a secluded island.
The artworks for this home was created using a variety of methods from water to palette knives. The result of over a week was a stunning soft and subtle effect that matched the colors of the interior.
Our client loved the result and we must say that it was a truly unique experience that challenged our usual approach to creating artworks.