Artwork created on shipping container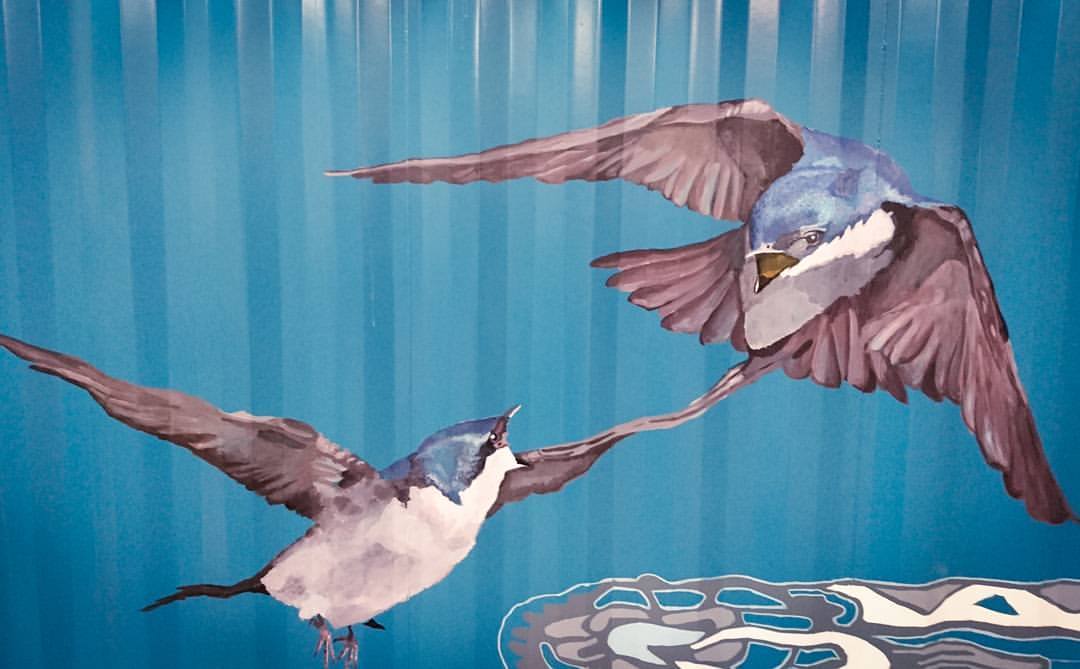 Public Art Mural Commission on shipping container for the city of Hastings in Minnesota. The concept for this artwork was developed through the inspiration of Audubon's Birds of America. Our current series explores the connection to nature along with the historical elements that make up the fabric of our heritage.
The pattern was developed in reference to a Native American pattern with elements of the Plains Native Americans." In a series of new treaties the U.S. government forced Native Americans to give up their land and move to reservations in exchange for protection from attacks by white settlers."This artwork commemorates the union and remembrance of the people who inhabited the land and their connection to nature while providing a striking aesthetic to its surroundings.
By honoring our history we can continue to pave a new road to prosperity and unity together.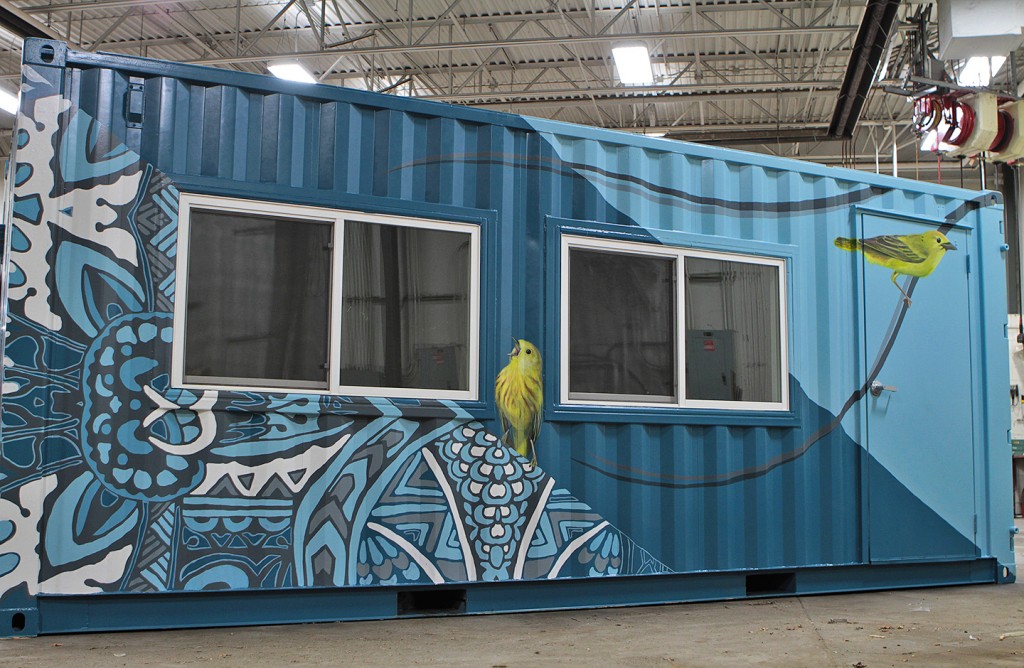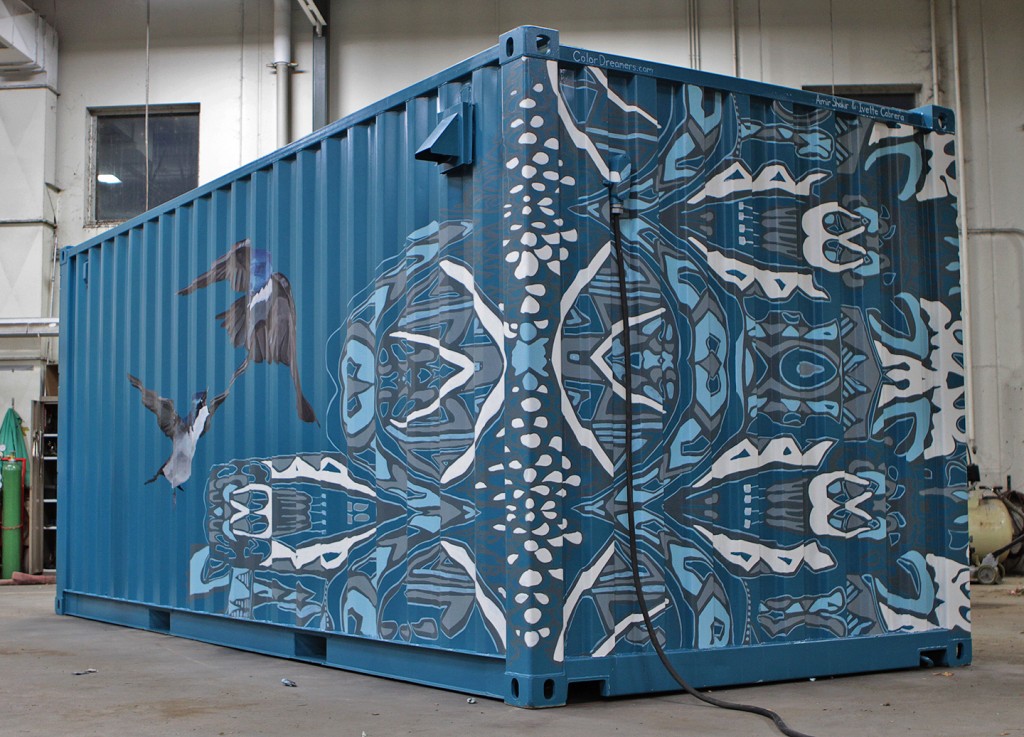 Overall we have to say that Hastings we love you! Thank you so much for allowing us to change the landscape of your city with some beautiful art. The idea of painting artwork on a shipping container definitively hits the top of our bucket list for the most amazing ideas for creating public art.
Here are some additional photos of the beautiful Hastings landscape and the process of completely refacing this container.